When AJ was younger it seemed like I could find worksheets for almost any subject fairly easily. Since she is in 7th grade now, worksheets are harder to find. Sure there are some here and there, but I miss the simplicity that I had just two years ago of being able to quickly find a few worksheets to supplement a topic that she is studying. We were recently given the chance to review the Pro Plan from HelpTeaching.com. I was interested to see what types of things they had to offer. To my surprise, they offer a lot!

HelpTeaching.com is an online site that has lessons, worksheets, and tests for grades K through 12. It also includes word search and bingo card generators. They do have a free membership option that gives you access to a limited number of products, but to fully enjoy the site there is a small yearly membership fee.
HelpTeaching.com has worksheets or tests available for a wide variety of subjects including; English and Language Arts, Math, Science, Social Studies, Art and Music, Study Skills, and more.
There is the option to print off PDF copies of worksheets and tests and the option for you to assign the work to your student to complete online. You even have a record of your student's scores and how long they spend on lessons. If you want your student to complete the work online you can easily email your student the lessons or worksheets that they need to complete. There is also the option to simply share the work that you want your student to do by giving them a special link. Since AJ doesn't have an email address yet, I decided to just add the link to the lessons or tests I wanted her to do to her schedule for the week. She enjoyed the independence of just clicking on the link and doing the work, and I liked that I easily track how well she did.
The site has so many wonderful gems to explore. When you log into HelpTeaching.com you have a number of options. Each topic is divided into subjects and then is broken down further and organized by grade level. Included next to each lesson was the approximate amount of time the lesson should take. I loved how organized everything was and that there were so many options on how to find work for the topics you want to cover.
Each week as I planned my lessons I looked for topics that would help supplement AJ's learning. I found quite a few math worksheets, vocabulary worksheets, and grammar worksheets. The worksheets were a great way for me to find out if she was retaining what she was being taught.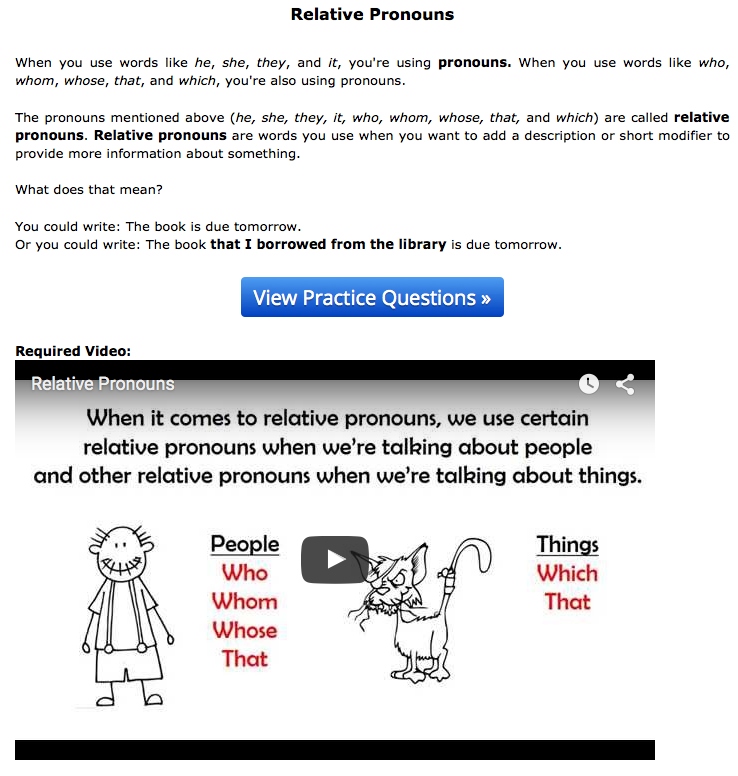 I also looked for lessons on topics AJ was learning about. The lessons are what makes this site better than any other worksheet site that I have used. The lessons bring together videos, worksheets, and explanations to make a concise lesson on the topic. A lot of the videos come from other sources including YouTube and Khan Academy. The videos are nice on their own, but when combined with written explanations, practice questions, and worksheets they are perfect. A lot of the lessons look like something I would put together if I was planning a lesson on the topic, but this way everything is done for me.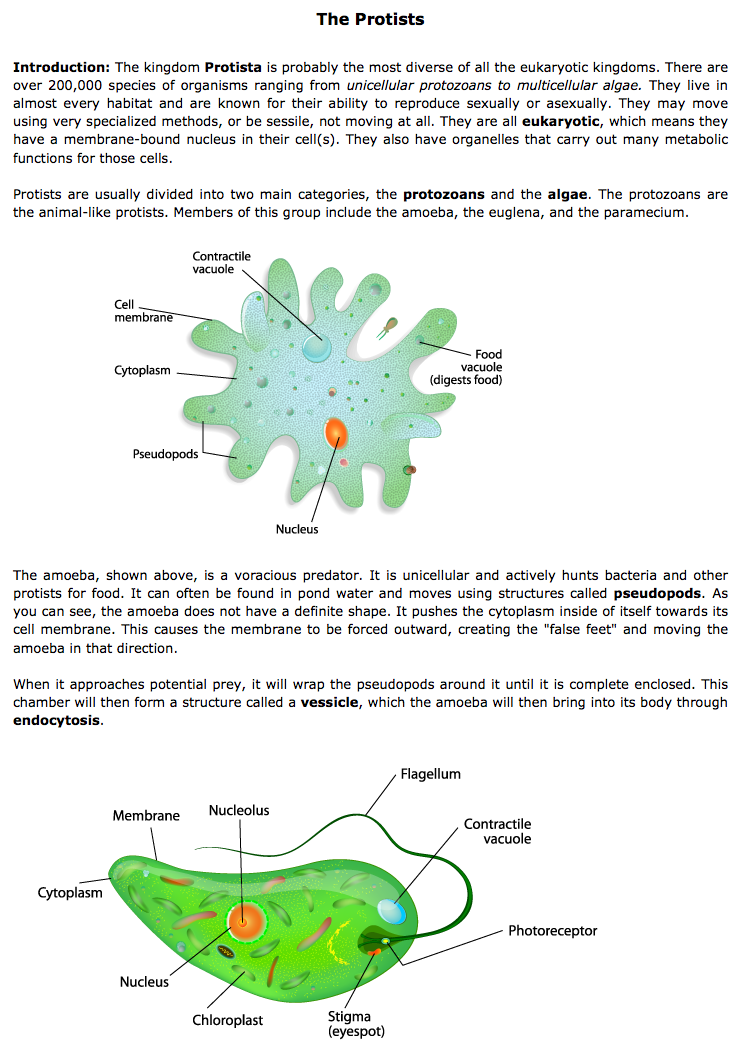 AJ really enjoyed the science lessons she did on HelpTeaching.com. Her favorite ones were the biology lessons. They were more detailed than the book we are using, and she was able to see what they were talking about.  
Another great thing about HelpTeaching.com is that they are constantly adding new materials. Over the course of this review I noticed quite a few 7th grade science topics added and some pre algebra worksheets as well. There were new lessons or worksheets added at least weekly.
If the already made lessons, worksheets, and tests weren't enough there is also the ability to make your own tests. You can make the questions up from scratch or use a combination of ones that have already been made up. You can even search for a topic and find a variety of questions that fit the topic.
I made tests for the book AJ was reading, (the next few on her reading list have tests already made for them, so that makes my job even easier!) and vocabulary tests. Even though we have been using HelpTeaching.com for a few weeks, I feel like we have so much more to explore.
Overall we both think HelpTeaching.com is great. It is easy to navigate, is full of useful worksheets, lessons, and tests, and has so many ways to help your student learn about new topics. I would definitely recommend HelpTeaching.com to anyone who is homeschooling a middle or high school student.
See what others thought about HelpTeaching.com by clicking the graphic below.