Typing is a subject that we have had no luck with at all. Right now there are three programs on my computer and two online typing programs that AJ has tried. Not one of them has worked for her. She gets bored with the repetitive typing of home keys, and soon typing practice becomes more of a hassle than it is worth. Since we haven't had any luck with a program that she enjoyed using I was a little hesitant to try any other typing programs. That was before I heard about Read, Write & Type from Talking Fingers Inc.  and it looked very promising. As I was looking at the website, AJ walked by and said she really wanted to try it because it looked like fun. AJ is in 7th grade and way above the recommended age level for the program, but I thought that the way it was set up would keep her interest and finally help her learn how to type. I was right!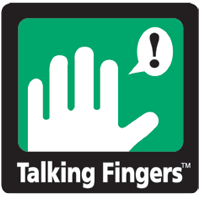 Read, Write & Type is way more than a typing program. It is an online reading program that is geared for kids ages six to nine. While teaching letter sounds and reading skills it also teaches how to type each letter. During the first few lessons they learn the sounds that letters make and they type the letter while hearing the sound.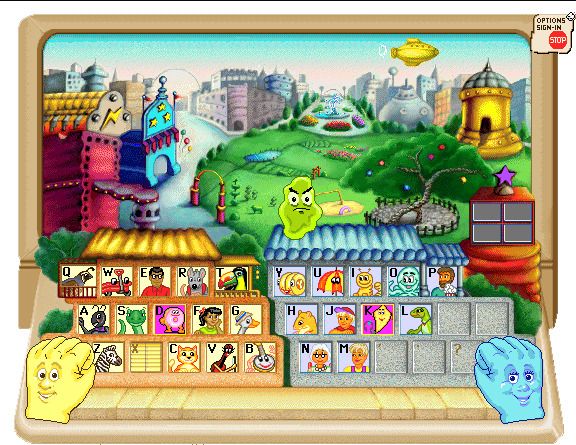 The story behind the program is that the letters on the keyboard want to write down their stories. Each letter is represented by a character, like Ann the Ant for the letter A. But the evil Vexor wants to steal all of the letters to prevent them from writing down their stories. In order to win back the letters the child has to complete a series of typing games. Some are things like typing out words, and other are things like typing the letters "th" if the picture starts with the "th" sound. After each activity the letter character seems to return but Vexor steals it again. After playing a few different games the letter is finally returned to the keyboard.
There are 40 different lessons representing the 40 different sounds. After each set of four sounds your child is awarded a certificate that they are able to print out.
Since AJ already knows how to read I decided to just let her do the program completely on her own. I checked in on her, but she never needed any help. She would work on it until I would pull her away because she thought the program was a lot of fun!
There were a few things that I really appreciated about the program.
Right away the child is typing words, not just random letters.
They learn to make capital letters and basic punctuation as well as the letters.
When ever the child makes a mistake, whether they mistyped something or were misspelling something, the computer corrected them right away and showed them the correct way to stretch their fingers to type the correct letter.
There are activities that also involve the mouse, so the child can rest their fingers for a little bit while continuing to learn.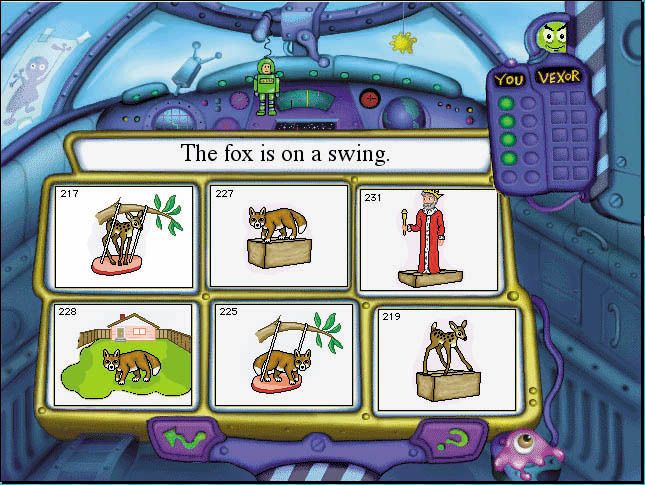 If the child doesn't know what a picture is, they can click on it to hear the word. This was a big deal for AJ, because often a picture could be a few different words. For example if she saw a mouse and wasn't sure if it was a mouse or a rat, a simple click of the mouse lets her know which one it was.
There was constant encouragement along the way. The different characters would cheer when she would type something correctly.
It was an entire reading program. There were books to download after she met certain requirements, activities that focused on beginning middle and end sounds, and sentence writing. There is even a fake email section where she was able to type stories. She really dislikes writing, but I found her typing stories in that section at least once a week.
She was actively engaged while learning and wanted to do a good job. She was always giggling, and when she was trying to test her speed she would do very well.
It uncovered a few issues I didn't know she still had. When she was younger she had a hard time differentiating between the different vowel sounds. Even now when she sounds out a word, there are times that she picks the wrong letter. But this program helped me to see that she does that with simple words still. I never mentioned it to her, but since completing the program I have seen an improvement in her spelling abilities.
There were a few times that she said that the program was too easy, but she asked to do it every day and even though she passed all of the levels she still goes in and plays games for about fifteen minutes a day.
Read, Write & Type has improved her reading, spelling, and typing in just a few minutes a day. The only real complaint that AJ had was that there were not enough levels.
I don't know if this program would be the best for most seventh graders, because it does start at the basics, but I do think kids in about fifth grade and lower may benefit from Read, Write & Spell. But if you have a child who is looking for a fun an interactive way to learn to type I would recommend checking out the sample lesson. If they like that, they should like the program.
When AJ was learning phonics and letters she used a program on the computer. It was fun for her and she learned a lot. I think if I would have had this program as an option back then that she would have learned to type and read a lot faster. I think this is a well made program that will help out struggling readers and those who are just learning to read.
I look forward to trying another typing program from Talking Fingers called Word Qwerty in the future. Since AJ enjoyed this so much, I am sure that it will be a hit as well.
AJ was on the older end of this review, click on the graphic below to see what other members of the crew thought.