I am always on the lookout for a good Bible study for AJ. By now she knows all of the major Bible stories, but needs to dig deeper into the Bible. The problem is that a lot of Bible studies for kids are babyish and don't really go beyond the basics. Most of the Bible studies that do dig deeper require a lot of writing and too much reading for one lesson. Or I find one I like, and it doesn't match with the Bible version we are using. I usually tweak the Bible studies so that they fit AJ. But it would be nice to not have to do that. When I heard about a new Bible study from Kid Niche Christian Books designed for tweens I was anxious to have AJ try it out. She is a little beyond the age range, but it looked like a great fit. We received Weave Your Word in Me — Part 1 and were eager to get started.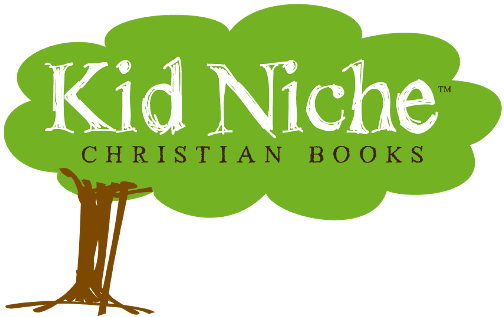 What is Weave Your Word in Me?
Weave Your Word in Me is a Bible study designed around four units, God the Father, God the Son, What God Wants, and God the Holy Spirit. It is broken into two parts. Part one has 36 lessons and focuses on the first two units, while part 2 has 44 lessons and focuses on the last two units. The parts can be purchased together or separately. The study comes hole punched and ready to be put in a folder.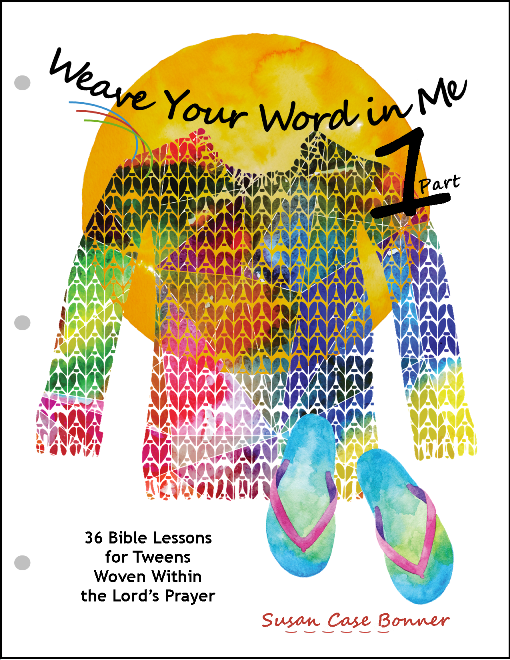 One great thing about Weave Your Word in Me is that it works with six different Bible translations. It works for; ESV, KJV, NABRE, NASB, NIV, and NKJV. This study not only teaches about the Bible, it also teaches about prayer. It uses a kid friendly version of the Lord's Prayer that your child reads through during the study. It also helps them make their own prayers.
The pages are bright and colorful. Each page has illustrations of some kind. They have plenty of room to fill in the answer, even if you have a student who has large writing. I think the best part is that the pages are not in a bound book. You can take the pages you need out and then just add them to their folder once they are finished.
The Lessons
Each lesson is a little bit different offering a variety of activities. The student is instructed to read a few verses in the Bible and answer some questions. Sometimes they are short answer questions. Other times they are fill in the blank, filling in charts, true or false questions, drawings, or even acting out scripts.
The lesson ends with a My Prayer section. This section has a prayer partially written out that the student needs to finish. They finish with things they learned from the lesson and add things of their own as well.
The lessons range from one to three pages long based on the topic of the lesson. Lesson 2 is "Where God Lives" and is only one page. Where lesson 22 is "Jesus' Lessons in Faith." It is three pages long and has more verses to read.
How We Used It
I had AJ work on the Bible study about three days a week. Most days she finished a lesson in about twenty minutes. There were a few of the lessons that were longer. For those she did half of the lesson one day and then finished it the next day. She was able to complete the study fairly independently. When she was finished with the main part of the lesson we would check it with the answer key and then she would do the prayer section. I think younger students may need some help, but strong readers should be able to complete the lessons on their own with a little help.
What We Thought
Both AJ and I were pleased with this study. She enjoyed the colorful pages and different activities. I enjoyed that she was learning more about God and that she was reading verses all over the Bible. I didn't think that she would enjoy the prayer section, but I was wrong. She enjoyed it and even asked me not to read those sections because they were personal. I have seen some growth in her from this study so far.
I feel this is a very solid study that will help your student know who God is and how to talk to Him. We plan to finish this study and then order part two. It is affordable and an enjoyable part of our day.
Find out what other members of the Homeschool Review Crew thought by clicking on the graphic below.