Parenting teens has always been a bit difficult. Their bodies are full of hormones and they are nether kids or adults. But the world that we live in today makes it even more difficult. Our kids are bombarded with sexual images everywhere. From music, to movies, to commercials. Being sexy is "cool" and staying a virgin until your wedding night is almost unheard of. AJ and I have had the sex talk numerous times. We have discussed why waiting is important, but I am not naïve. I know that there are temptations everywhere. And I want her to be prepared.
This summer AJ attended a co-ed church camp. When She came home she told me that she kissed a boy. It was a dare and just on the cheek, but I was caught off guard. I was extremely glad that she trusted me enough to tell me about the kiss, but I knew that we needed to step up our sex talks. It was perfect timing when about a month later we were given the opportunity to review an amazing purity based course from Abby Ludvigson called Sex by Design Unpacking the Purpose and Practice of Purity. This isn't a program that just tells teens not to have sex, it explains why waiting is so important. I was excited to start the program with AJ.
Sex by Design is a video based course about purity presented by Abby Ludvigson. Abby is a 33 year old woman who has dedicated her life to doing relationships God's way. She is a former teacher turned missionary who speaks to teens from her own experiences. This isn't a sex-ed course. Your child should know the basics about sex prior to this program. The program is made up of three parts.
The Film Series
The series is broken into seven segments that are each about 25 minutes long. They are designed to be watched with your teens so that you can talk and discuss points as you go along. The segments include information from Abby and has stories from teens who have faced difficult decisions themselves. The segments are:
Plan Ahead: Living Pure in a Sex-Saturated Culture – This section focuses on deciding to live a pure life. It talks about avoiding drugs and alcohol that can cloud your judgment and setting boundaries.
Counting the Cost: Every Decision Has a Price Tag – In this section Abby talks about the physical, emotional, and spiritual costs of sex before marriage.
Dating: Doing Relationships God's Way – This section doesn't tell you how you should handle dating. Instead, Abby gives you tools and advice so that you and your teen can make a plan for when, why, and who they will date.
Sex: God's Purpose and Plan – In this section you will learn about what the Bible says about sex and God's three main purposes for sex.
Modesty: God Cares What I Wear – This section debunks some common myths about modesty like, "modesty only applies to girls." It also talks about why modesty is important and how you can stay modest but be fashionable at the same time.
Pornography: Its Deception & Steps to Get Out or Stay Out – This section talks about the negative effects of pornography and discusses temptation.
Secondary Virginity: Running Back to God – In this section, those who have already had sex will be assured that God still loves them. They will learn how to become closer to God and make the decision to stop having sex until they are married from that day forward.
Parent and Teen Guidebooks
You will receive two guidebooks. One for yourself and one for your teen. They are very similar. The main difference between them is that the parent book has a transcript of each video in the book. They are soft covered books. The parent edition is 165 pages while the teen edition is 112 pages long. The guidebooks are designed to be used along with the videos. There is a section to fill out for each segment. Each segment follows the same basic set up.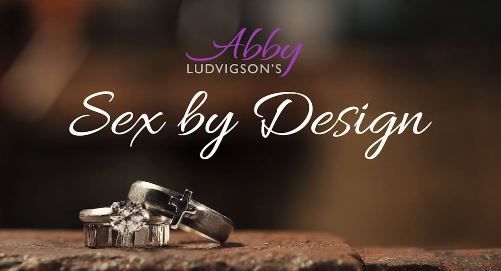 A Note From Abby – This is a short one page note that introduces the topic that the video will cover. It often has a breakdown of the major topics your child will learn about.
Film Outline – Your student will fill in information from the video. A lot of these are fill in the blank type questions where the answer comes directly from the video. There are also a few short answer questions.
Scripture Verses – A list of verses that your child should look up. They go with the segment in some way.
Truth Statements – These are facts that should help your child. An example from segment six is, "Right and wring are based in God's Word and He is my moral authority."
Follow Up – This section has discussion questions and additional information about the topic. Sometimes the student is directed to read additional articles about the topic.
Personalize It – This section takes the learning further with activities that will help the student apply the lesson to their own life. An example from segment five is flipping through magazines and looking at the clothing, then deciding what would need to be changed to make the outfit modest.
Apply It – This is the final section. In this section your teen actually applies the learning to their own life. In segment three one of the ideas is to create a family dating contract.
The end of the guidebook has a Bible Study to help your teen find strength in the Bible. There is also a 1st Peter Principle section. This section helps your teen figure out their own beliefs (about purity) so they can share them with others.
Online Resources
For each segment, Abby had compiled a vast amount of resources to take the learning further. She has found articles, videos, and downloads that you can use for free. She has even made a list of books and resources that you can purchase if you want to. I was amazed by the selection.
How We Used Sex By Design
There are numerous ways to use this program. You can have your child watch the videos and fill in the film outline in the guidebook while having numerous discussions. You can spend a few weeks on each topic doing all of the activities. Or you could even spend longer by adding in some of the additional resources. It is a very flexible program, but it is designed to take some time. You could spend a few days on each segment and finish the entire thing in less than a month. But your child would not get everything out of it.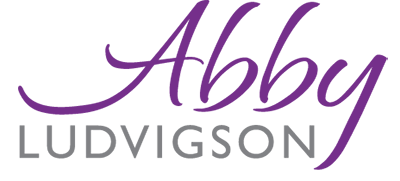 AJ is 14 and no where near ready to date emotionally. What we are doing is spending a few weeks on each topic learning the basics. She is watching the videos, filling out the outlines, and looking up the scripture verses. When it makes sense she does an activity from the other sections of the guidebook. We are doing a lot of discussions. I plan to go through this series with her again once we finish it. Taking the lessons deeper and doing different activities each time. Sex and purity isn't a one time discussion. It is ongoing and I think that constantly talking about the reasons to stay pure make the message more meaningful.
What We Thought about Sex By Design
I think this program is brilliant. So many programs teach abstinence but don't explain it. Abby explains why you should remain pure and explains the big picture without coming off preachy. I think she is a great role model for teens. A child can hear that they shouldn't have sex from their parents hundreds of times, but coming from another young adult who is practicing what they preach is powerful. I remember signing a purity contract when I was 12 or 13. All I knew was that sex was not okay until I was married. I think a program like this would have helped our church group back then, because it gives reasons.
Abby is a great speaker who keeps your attention and balances out the serious nature of the discussion with wit and humor. It almost feels as if you are having a discussion with a friend. I appreciate that she doesn't lay out what dating should look like. She encourages the teens and their parents to work together to find out a  plan that works for their family. Every family is different and this lets the program work for numerous families. I like that it has a great deal of flexibility, letting each person take their learning as deep as they want to.
I will admit that I was a little concerned with the final segment. At first I thought that it might come across as giving permission to have sex since God will forgive you. I was pleased to find out that I was wrong. Abby covers the topic with grace. She explains that God will always forgive you but makes sure the viewer understands that sex changes you and is not to be taken lightly. The segment also focuses on guilt, shame, and God's grace. If you have a teen who has been sexually active in the past, this would be a great segment to start with. I am not ready to show AJ this segment quite yet, but I feel confident that when she is a little bit older it will be something I am happy to watch with her.
AJ has enjoyed the program so far. It isn't her favorite subject, but she is learning and gaining great skills for the future.
Overall Abby takes a topic that can be difficult to talk about and not only explains the reasoning but gives the students the tools they need to succeeded. If you have a teen or tween who you want to remain pure, this program can be a big help.
Click on the graphic below to see what other members of the Homeschool Review Crew thought about Sex by Design.