Halloween will be here soon. While not everyone celebrates the day or participates, it is a great time to spread the Gospel. Kids walk right up to your house and you are able to give them not only candy, but a chance to know Jesus. One way to spread the Gospel is by using a Halloween tract. We were recently given the chance to review a neat tract from Let the Little Children Come. We were given a pack of twenty Is There Anything Better Than Candy? Box-Tract. I have only seen the plain tracts before, so this one intrigued me.

What is the Tract?
The Is There Anything Better Than Candy? Box-Tract is an easy to assemble pumpkin shaped tract. The outside has the question, Is there anything better than candy? Once assembled it can be filled with candy. It isn't really big, but you could probably fit a few miniature sized candies, some kisses, tootsie rolls, or any smaller wrapped candy. If it would fit in a plastic Easter egg then it would probably fit in this tract.
When the tract is opened, there are six petals in. The petals are each a different color and numbered. Starting with the first petal the recipient of the tract will find out what is better than candy, being God's Friend. Each petal then walks the reader through the fact that God loves us but that we are all sinners. It goes on to explain that Jesus died for our sins and then tells them what they need to do to be saved. The last petal has a sample prayer that they can pray.
The language on the tract is geared more for kids. It is easy to understand and explains what sin is. The message is great, but I think that some adults may find it babyish.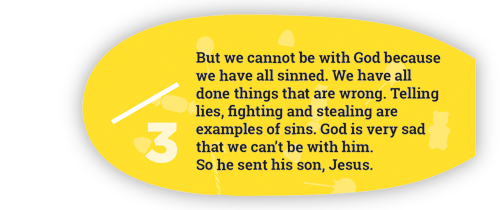 Easy Assembly
The pumpkins are simple to assemble. Even the kids can help. I am not exactly sure what kind of material they are made of. I think it is a thicker paper or cardboard. They don't rip easily, but they will if you try.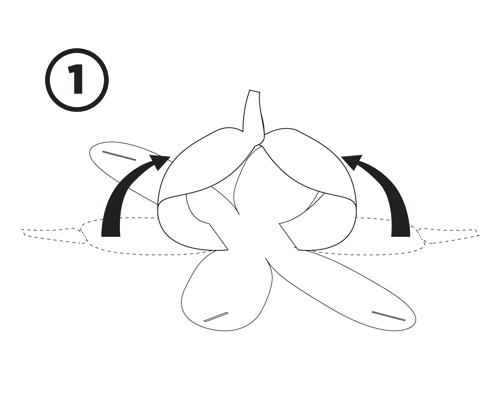 The tracts come in a pack of twenty. When you receive them they are all on a separate square page. The first step is to punch the tract out. This was simple, and we didn't have any issues with the ones that we made. Then you punch out the pre cut slits that are on top of four of the petals. The next step is to follow the directions on the page to fold the tract. Before you finish the final fold, you can add candy to the tract. I thought they would take a while to assemble, but even the first one took me less than a minute start to finish.
How to Use Them
Since it isn't quite Halloween yet, we haven't handed any of these out. I plan to add some candy to them and send them to church with AJ for their Halloween event. The uses for them are really as endless as your imagination. You could hand them out to trick-or-treaters, give them to homeless people who are asking for money (maybe add a few dollars in with the candy), take them to a nursing home, or fill them and leave them in random places for people to find.
What We Thought
I was plesently surprised by these. So many things claim they are easy to assemble, but they really aren't. These are! I love the idea of them. When the person gets the tract they will be intrigued by the question on the front, and they will want to read the inside. It is a great way to spread God's love. This company has quite a few unique tracts!
Find out what other members of the Homeschool Review Crew thought by clicking on the graphic below.