When I was in high school we bought our first computer. It was around that time that all of my teachers were requiring reports to be either typed or written in pen, and sense my spelling skills left a lot to be desired, I typed everything. While spell check was wonderful, typing took me forever! Over the years I got a lot faster, but I was still using the hunt and peck method.
I have used numerous typing programs over the years, but never mastered typing correctly. I can type at a decent speed, but I glance at the keyboard too often and use the backspace button a little too frequently. AJ is the same way. She has tried various programs but the skill hasn't stuck. Over the past few weeks we have been trying out a typing program that is different from anything we have used in the past. We have been using The Typing Coach Online Typing Course from The Typing Coach.
What is The Typing Coach?
The Typing Coach is a self paced online typing program. Instead of using animated characters or games, it focuses on typing. Consistent practice is key for this program. It is recommended that you practice for 20 minutes each day and that you work on each lesson until it is mastered with out any errors.
The course starts off with a lesson on Good Posture. There is an audio lesson that explains the proper way to sit along with a few videos that have examples. The videos also show correct keyboard and finger placement. Once you have mastered posture, you move onto the second lesson where you start to type.
Prior to the lesson you will need to print off a student packet and a learning checks packet. The lessons are completed in your own word processing program. We use Open Office, but any program that allows you to type should work.
Once your word processing program is open you click on the audio lesson online and follow the directions. What makes this program different from anything we have tried in the past is the audio learning. You are not looking at a picture of a keyboard on the screen or constantly looking down at the keyboard. Instead you are given directions like, "using your right hand type the L with your ring finger."
There are also times during the lesson where you are instructed to practice typing the text in the student packet. While you are typing music is played. You are instructed not to use the backspace and to retype each line until you can do so with out any mistakes. I like that this forces you to practice typing something from paper, like you would normally do when typing something that you had written. The lessons seem to last about twenty minutes each.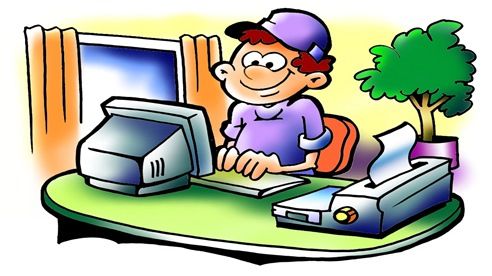 When you think you have mastered the lesson you log into the testing and practice center. There you decide which test to take and you type a selection from the learning checks packet. Once you are finished you are told your score and how fast you typed. If you make any mistakes you are suppose to redo the lesson. If you master the section then you can move on to the next lesson.
What We Thought
AJ wasn't too excited to try this program out. She likes to play games and enjoys fun colors. But obviously those programs haven't helped her in the past. She doesn't like to practice things she thinks she already knows, so the idea that she would have to redo a lesson if she made even one mistake didn't sit well with her. But once she started it her attitude changed. The lessons are a simple part of our day. We still have a long way to go in the program, but I am already seeing her speed and accuracy improve.
I like the set up of the program, but it did take me a little bit to get use to. The biggest challenges were not using the backspace key and learning to practice typing each letter instead of looking at a word and typing the word. For example, looking and typing l e a r n instead of looking at the word learn, remembering it and trying to type it. This was different from any other program I tried, so it was hard for me at first. My speed has improve.  I am still working through the program but, I have noticed that I don't look down near as often.
Overall, it is a good program that has helped both AJ and myself and I plan to continue practicing so that we continue to improve.
If you are looking for a no nonsense approach to learning how to type, that is affordable, and easy to use, then The Typing Coach may be exactly what you are looking for. There is the option to try a lesson before you purchase, so try it out and see if it will be a good fit for your family.
See what other members of the Homeschool Review Crew thought by clicking on the graphic below.