One subject that I enjoyed learning about in school was poetry. I enjoyed breaking down poems and trying to figure out what they meant. It was always an enjoyable experience, but something that took some effort. When AJ started to learn about poetry however, she hated it. She was a very literal thinker and the idea of nonsense poems was hard for her to understand. We worked on poetry for a while and eventually she started to enjoy it. She even wrote some decent poems of her own. Now that she is older, I have been trying to incorporate some poetry that has more meaning. It has been a little difficult to find the right balance for her.
We were recently given the chance to review a product from Everyday Education, LLC called Working it Out: Poetry Analysis with George Herbert. I thought that it would be a great product to help AJ learn more about poetry.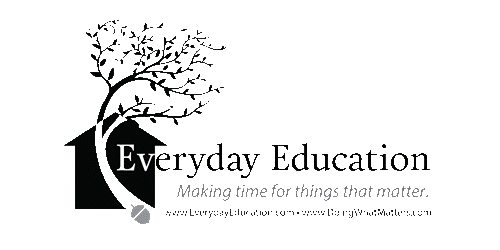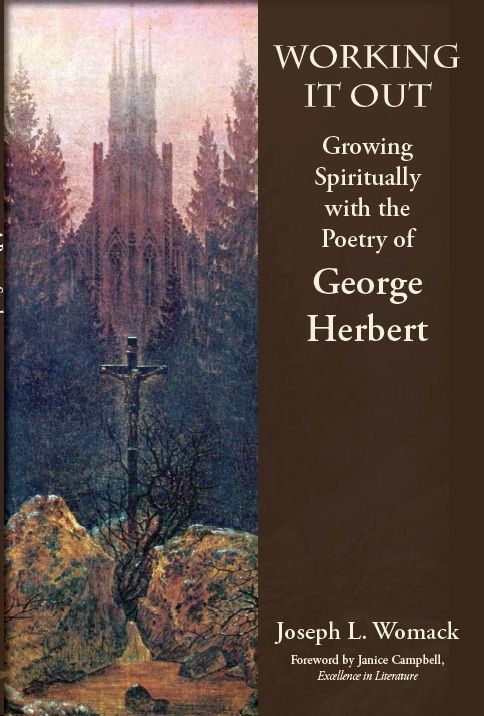 This book (we received an e-book) contains over 50 poems that were all written by George Herbert. He was a poet who was born in 1593. George Herbert lead a rather fascinating life even though he didn't live to see his 40th birthday. He was a well educated man who ended up becoming an ordained minister.
Working it Out is a collection of poems that can be used as a devotion. The interesting thing about this book is that it is written in a way to help even those who are not poetically gifted to understand and enjoy the experience of reading poetry.
The poems in Working it Out are broken into 12 main categories.
Looking Back, Moving Forward
Letting Go
Confession
Grace
Separation
Petition
Praise
Depending on God
Grief
Prayer
Special Blessings of the Church
More Insights
The number of poems in each section varies, as does the length of each poem. Some are only a few stanzas long where others are pages long.
After each poem there is a breakdown of the poems meaning. I like how the breakdown lets you see the poem as much more than just words on a page. Each poem has the following explanation:
The Big Picture – This section gives an overall meaning of the poem.
The Parts of the Picture – This section breaks down the poem by stanza. Literary elements are discussed in this section.
The Parts of the Picture Come Together – This section explains the movement throughout the poem. I personally felt this was one of the most helpful sections.
Reflections – These are questions about the poem that ask you to reflect about the meaning of the poem.
Scriptures for Further Reflection – These are additional scripture verses that relate to the poem.
You can simply read through the book and learn a lot of information. After reading each poem you learn about the meaning of it. Through this process you and your student will be able to grow in the knowledge of poetry while becoming closer to God.
If you want deepen the learning process there are ideas in the book to help take the learning to the next level.
You are encouraged not to rush through this book. It is actually meant to be used over a school year by learning about one poem a week. There is a lot of flexibility to help you make the process of learning about poetry enjoyable.
We started off by reading through a poem at the beginning of the week. Then the next day we would read it again and discuss what she thought the poem could mean. The process was difficult for AJ so we would read through the meaning of the poem a few times.
After learning about a few different poems I could see AJ was just not ready for this book. Instead we have decided to just read through a poem each week and talk about any literary elements she can find. I have also had her color code a few of the poems. She would highlight words that had to do with love red, and words that had a sad connotation grey.
It the poem, "The Flower" I had her mark the words about spring in yellow and the words about winter in a dark color. The poem is about renewal, and while she may not understand that yet, I know that the next time we come to this poem and try to understand its' meaning it will be a little easier for her.
It is a well put together study, but it ended up being too far over her head. She is in 8th grade right now and I think she will be able to get far more out of the study in another year or two. She is able to read the poems fine, but even when I help to explain their meanings, she seems a little lost. I look forward to using it with her in the future though, because it is a neat way to learn about poetry.
I would recommend this book to anyone who wants to teach their child about poetry. It breaks everything down and makes the process a lot easier. It is also great for personal growth and reading too. I have read through quite a few of the poems and have enjoyed them. The best part is I can see the meaning behind the poem and compare it to what I thought the poem was talking about.
Click on the graphic below to see what other members of the Homeschool Review Crew had to say about Working it Out and two other products from Everyday Education, LLC