AJ is quite particular about the types of books that she enjoys reading or listening to. She has broadened the types of genres that she enjoys over the past few years, but if it isn't about animals or an exciting adventure then she most likely isn't going to enjoy it. According to her a book is only good if she can see the story in her head and really feel like she is on an adventure with the characters. When we were asked to review The Glass Castle by Trisha White Priebe and Jerry B. Jenkins from Shiloh Run Press I was a little hesitant. I didn't think she would want to read another book when we were so close to the end of the school year. Then I read a phrase about the book, "The setting of Chronicles of Narnia meets the adventure of Alice in Wonderland." After reading that, I thought it would be something that AJ would enjoy.
The Glass Castle is a 251 page hard-covered book that is broken into 41 chapters. It is an action and adventure book for middle grade students. There are quite a few moral lessons woven through the book along with a few Bible verses. Even though prayer and God are mentioned a few times throughout the book I personally would not consider it a faith based book. I think that most kids with a fifth grade reading level or above would be able to read it independently.
It was a great book and AJ would give it 5 out of 5 stars. That is a big complement coming from her.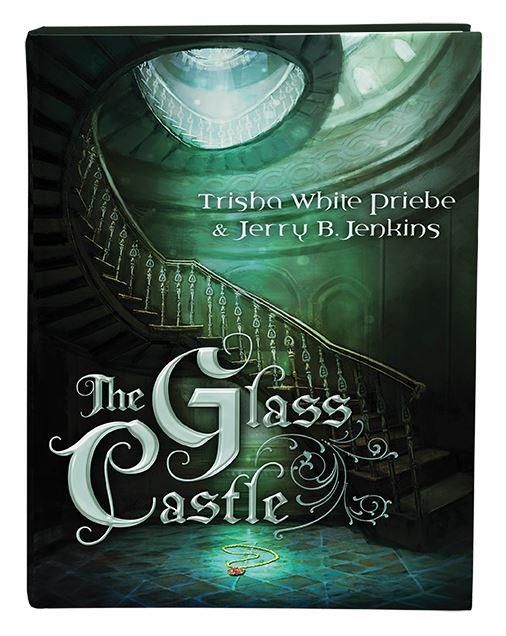 (There are some spoilers below)
The Glass Castle follows the story of 13 year old Avery. She is walking with her brother and feels like she is being followed, and it turned out she was. She ends up being kidnapped and is later told that her brother was taken as well, but that she wouldn't be able to see him. Avery ends up in a room with a bunch of thirteen year old orphans. The only problem is that Avery isn't an orphan, or is she?
After some exploring Avery realizes that she knows where she is, not because she had been there before, but because her mother had told her all about it in stories when she was little. Avery thought those stories were just fairy tales, but it turns out that they weren't. Avery realizes that they are all in the castle of an evil King. For some reason the King had ordered all 13 year old orphans to be destroyed and the kids were all being held in the castle for their own protection. She soon learns that the kids all do work in the castle, and really they almost run it. From dress making to baking, they do it all. These 13 year olds are much wiser than their years. She becomes friends with a girl, Kate, who seems to know much more than any one else.
Avery wants to escape and return home, but she is told her brother will be harmed if she leaves. Just when she is about to try and escape the kids decide to elect a child king to be in charge. A kind boy named Tuck ends up being elected King, and surprising everyone he appoints Avery as the new queen.
She needs to find out more about the castle and why they are all there. Upon exploring the castle she learns that the King is sick and needs an heir to his thrown. But that isn't all she finds out. Who was the first Queen, and why did her mother know so much about the castle? Who can she trust, and are her feelings for a boy clouding her judgment? Will the kids escape?
Unfortunately, by the end of the book you won't have the answers to most of those questions. I am all for series of books and cliffhanger endings, but I hate when a book ends and the majority of the problems haven't been solved. Especially when the next book won't be available for a few months! I really felt this book needed at least one more chapter to tie in some loose ends and I hope that the next book is able to answer those questions. I look forward to reading the next one, I am sure it will be as good as this one.
I wanted to read a few chapters a day to AJ, but we got busy with school and doctors and just didn't seem to find to sit down and read the book. I sat aside an entire school day where we did nothing but read the book. It turned out to be a good thing, because we wouldn't have wanted to put it down after a few chapters. I expected some complaining from AJ, but she didn't want me to stop reading. I read the book to her in a little more than five hours, and it was a very thrilling experience. From the first chapter to the end we were learning new details, making discoveries, and attempting to figure things out. I'll admit that I kept reading ahead because the story was so intriguing.
One thing that I really liked about the book was that it was clean. There wasn't any magic or witches, and while there was some obvious chemistry between a few characters there wasn't as much as a kiss between them. There is mention of a drunk man and a few people die, but there were no details. I really think that most parents would be comfortable with their child reading The Glass Castle.
If you have a kid who enjoys adventure and mystery, then The Glass Castle may be just the book for them. Mom will probably like it too.
Find out what other reviewers had to say about The Glass Castle by clicking the graphic below.