Last year around October I saw the applications for the Schoolhouse Review Crew. I had looked at the application the year before, but didn't think I would qualify. I didn't even try. But last year I saw the application to be on the Review Crew EVERYWHERE. Every single time I logged onto Facebook I saw that green graphic staring me in the face.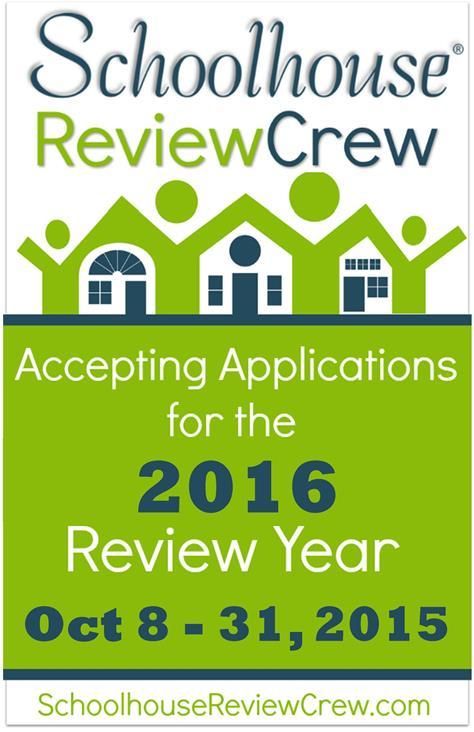 I followed a lot of bloggers on the Review Crew, and I wanted to apply, but I didn't think I was good enough. I wasn't (and am still not) a big time blogger, and I didn't have thousands of followers. I only have one child, and she is in middle school – would they need a reviewer like me? I decided to just try. I filled out the application and decided to put it in God's hands. A few weeks later I was asked to write a sample review for the Crew, and then I was accepted.
I felt so honored that they picked me!
Being on the Crew has forced me to become a better blogger, there are writing requirements for reviews and requirements to write frequently on your blog about things other than reviews. While I am still not as consistent in my blogging as I would like to be, I have gotten a lot better.
The Review Crew is a wonderful group of supportive people. They offer advice and share their knowledge. I have learned so much over the last year! All of my social media numbers have at least doubled since joining the Crew.
To top off the wonderful sense of community and blog knowledge there is the curriculum.  The Review Crew reviews amazing products and curriculum. We have been blessed by so many things that we could have never afforded. We have reviewed books, videos, science, math, spelling, writing, online programs, and so many other items.
It isn't a secret that money has been tight around here, and while I could use free resources to homeschool AJ, I don't have to because of the Schoolhouse Review Crew! This school year I was able to spend less than $30 to purchase curriculum for AJ. I has been a HUGE blessing.
So why am I tell you all this?
Because it is that time of year again – the Schoolhouse Review Crew is accepting applications. If you are a homeschool blogger and you like to do reviews, don't put it off. Apply today!